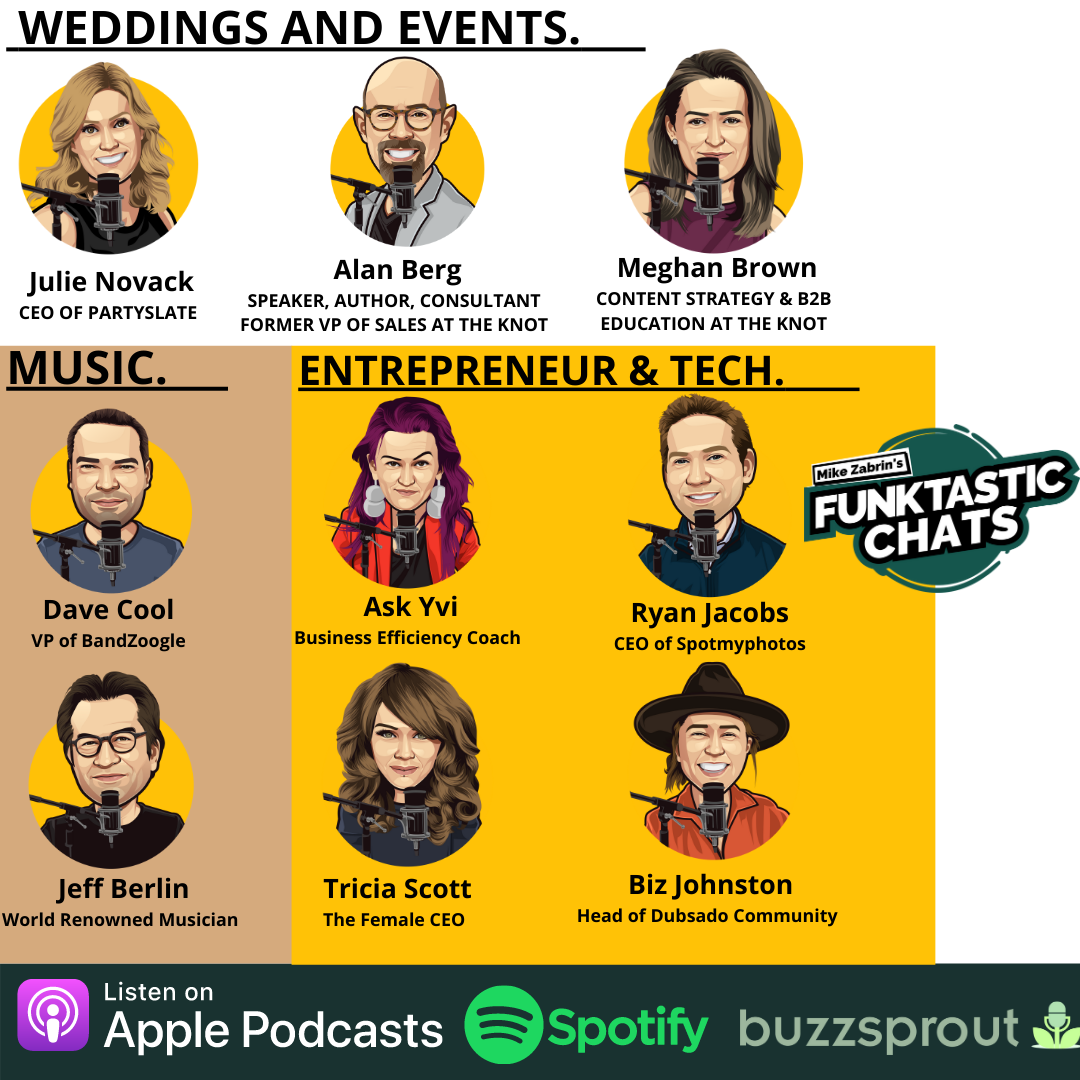 In an instant—new friends were made during the pandemic. 
At the beginning of December 2020, I was getting drinks with a friend. The conversation about Podcasts came up and she suggested I start one. A light bulb lit up in my head - maybe this is the key to a formal business education I always wanted after graduating from music school. Talking to CEOs who are leaders of the events industry and startup tech companies who scaled their business to the masses excites me more than the Super Bowl (don't judge). I knew that If I could lock in the right guests and have recorded back and forth dialogues (not interviews), I would be sure to learn a lot and apply these teachings to Funktastic. In turn, my colleagues might benefit as well. All of this went through my head at a million miles an hour as I'm sitting at a bar. 
Literally the next day I started reaching out to companies that I felt played a role in making my company, Funktastic Productions, happen. I was DM'ing CEOs, VPs, and Marketing Directors of companies that provided a platform for Funktastic to expand our digital presence over the years. And GUESS WHAT…..Everyone I reached out to said YES!! I found that people are always excited to tell their story, especially in how they got to the point of making a living doing their passion. Nothing was an overnight success, but rather a common theme was leaving their comfort zone to pursue the unknown. Whether that comfort zone is a corporate job with a six-figure salary or a 9-5 job that they were good at, asking friends and family to invest.... Hitting the reset button is scary, even after years of considering it. For me, it was leaving a GM role at School of Rock and other similar roles that slowly began to consume me. 
I hope that this podcast inspires you to look at the big picture at whatever you want to do in your career & life. If it's something that isn't profitable for a long time, most people will quit. There are people in your circle waiting to help that you just don't know about yet ❤️